About us
History
With round about 3.000 customers the Monolith group ranks among the leading wholesalers for the import and distribution of selected East European specialties. Since the foundation in 1997 the company has entered constant growth. At six locations the Monolith group engages more than 500 employees who earned up to 450 Mio. Euro in recent years. The expert in wholesale, consisting of Monolith International, North, South, Middle plus Monolith West and East, provides its customers with foods as well as non-foods all over Europe. The exclusive assortment covers about 4.000 items and offers a choice from original east european sweets and drinks to meat, sausage and fish. In this manner the Monolith group meets the requirements of the consumers who consist of Russian Germans as well as emigrants from the Eastern Europe states.
Perspectives
The continuous growth and the enormous success of the Monolith group prove that there are increased demands of East European specialities in Germany and confirm the company to meet the needs of its customers more intensely. Therefore Monolith aims the enlargement of existing warehouses, the extension of the inventory and optimisation of the portfolio. Besides, the company intends to grab more market shares and to provide new jobs in Germany. Moreover, the Monolith group is focused on a lasting increase of the company value.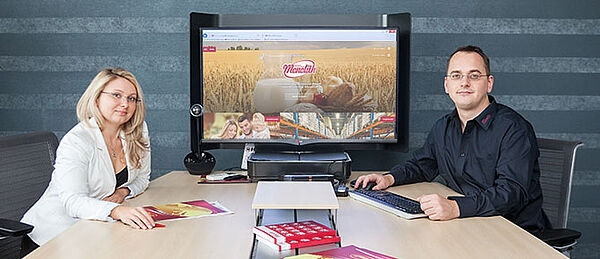 Cooperation
The Monolith group lends its support private as well as business clients. In Germany, the company currently provides over 160 MIX-Markets with a competent consultation at the opening of a retailing operation with customized advertising or convenient online-shopping, as well as a solid and contemporary supply. At the same time the immaculate quality of the products takes a centre stage. Consistently the quality, freshness and shelf life is checked by the in-house food chemist. Optimally co-ordinated internal organisational structures guarantee a fluent process and therefore assure the satisfaction of each customer.
Social commitment
Monolith knows about its social responsibility. Therefore the international group of companies sponsors youth groups and clubs whose members mainly come from families with a migrant background (especially German resettlers).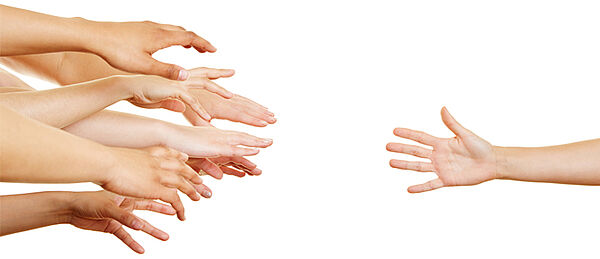 In the age of Fast-Food it is very important for enterprises with a high relation to foods, to give kids and teenagers an understanding of enjoyment of exercise and sports. The expert in wholesale already realized this fact and since 2000 funds clubs like the dancing group "Grazia", a sportsclub for Russian resettlers called BSFV Atlantik 97 or the club of Germans from Russia in Hamburg. By doing this, the Monolith Group is not only taking an active part in counteracting the lack of exercise of young people, but is supporting the integration of families with Eastern European origin also.